Accademia Gallery
Tickets
Accademia Gallery Tickets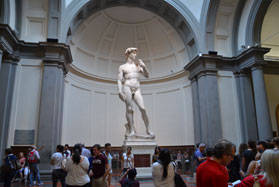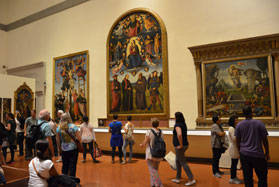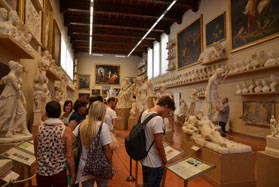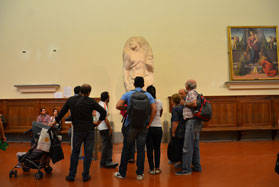 Accademia Gallery. Former hospital in the 14th century, then an Academy of Fine Arts, it houses "David", the absolute masterpiece by Michelangelo, a must for all visitors of Florence. Sculpted between 1501-1504 to be an outside decoration of the Cathedral of Florence, it became instead a symbol of the commitment of the Florentine State to freedom and independence, as well as a symbol of the Medici's defeat in 1494. It still personifies energy, vigour and courage, symbolizing the whole mankind fighting for survival. His anatomy, later reproduced by Michelangelo's contemporaries, was carefully depicted, thanks to the in-depth studies carried out by the great artist. In addition to David, 4 statues of the Slaves commissioned by Pope Julius II as a decoration of his grave, the "Mourning over Jesus Christ" and "St. Matthew". The museum houses an interesting collection of paintings from the Middle Ages, Renaissance and early 17th century.
Get your tickets online!
Avoid the long queue at the entrance! An exclusive booking service to get your tickets.
booking
Daily group guided tours!
Discover the museum through a group guided tour with a skilled tourist guide.
Reserved entrance, no need to queue and guaranteed daily departures!!!
booking
A skilled tourist guide at your disposal!
Discover the museum with your private guide!
Reserved entrance, no need to queue and you can decide the starting time of your visit!
booking
Customers who booked this museum also booked:
Hours
Open Tuesday to Sunday 8.15 am – 6.50 pm.
Closed Monday, January 1st, May 1st and December 25th.
Address and Map
Via Ricasoli, 60 - Firenze.
How to choose the correct ticket
Reduced price tickets (just for European Union citizens)
- Between 18 and 25 years old
Free tickets
- Children under 18 years old
Exhibitions
Scheduled exhibitions inside the museums:
14.12.2015 – 30.06.2016 "Carlo Portelli. Pittore eccentrico tra Rosso Fiorentino e Vasari"
Reach the museums in total comfort with our transfer service!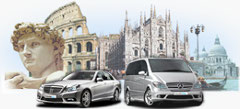 TRANSFER SERVICE
Book Now