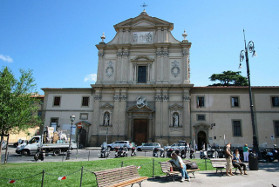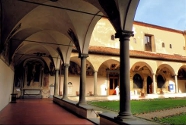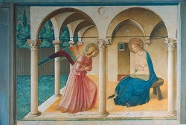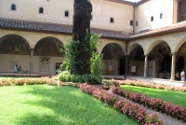 San Marco Museum. Housed in a former monastery erected between 1437 and 1452 by Michelozzo, an architect held (like Brunelleschi) in high esteem by the Medicis, it has frescoes by Ghirlandaio, Fra' Bartolomeo, as well as many paintings of his followers. The dormitory cells are fully decorated with frescoes by Beato Angelico, not to mention those which belonged to Cosimo the Elder, the tycoon of the Medici family who paid for the rebuilding of the Church as well as the monastery, which were falling apart in the 15th century. One of the highlights of the museum is the Annunciation fresco on top of the staircase leading to the dormitories, a symbol of purity, obedience, and faith. Very impacting is the Library Hall, also commissioned to Michelozzo and considered one of the best examples of Renaissance interiors, with its arcades supported by narrow pillars with Ionic capitals.
Get your tickets online!
Avoid the long queue at the entrance! An exclusive booking service to get your tickets.
booking
Daily group guided tours!
Discover the museum through a group guided tour with a skilled tourist guide.
Reserved entrance, no need to queue and guaranteed daily departures!!!
booking
A skilled tourist guide at your disposal!
Discover the museum with your private guide!
Reserved entrance, no need to queue and you can decide the starting time of your visit!
booking
Customers who booked this museum also booked:
Hours
Monday to Friday: 8:15 am - 1:50 pm
Saturday and Sunday: 8:15 am - 4:50 pm
Closed on the 1st, 3rd and 5th Sunday and the 2nd and 4th Monday of each month, New Year's Day, May 1st and Christmas Day.
Address and Map
Piazza San Marco - Firenze.
Exhibitions
Scheduled exhibitions inside the museums: no exhibition scheduled.
Reach the museums in total comfort with our transfer service!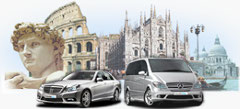 TRANSFER SERVICE
Book Now