Boboli Gardens Tickets
Ticket valid also for the Porcelain Museum and the Bardini Gardens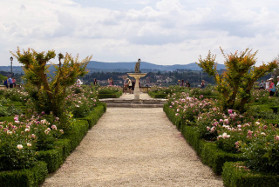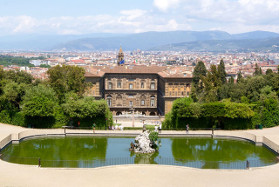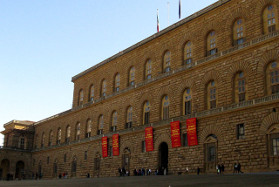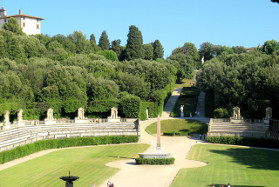 Boboli Gardens - Florence. Situated behind the Pitti Palace, the Boboli Gardens is the most famous park in the city of Florence. For almost four centuries it has been the garden of the residence of the Grand Duke of Tuscany and for a short period of the kings of Italy.
The Medici family were the first to take care of its arrangement, creating the model of the "Italian garden" which was a source of inspiration for many European courts. The vast green surface, divided evenly, creates a true open-air museum, decorated with with ancient and Renaissance statues and adorned with large fountains and grottos, including the beautiful Bountalenti Grotta.
Its charming routes allow you to capture the spirit of life in court. The Boboli Gardens is undoubtedly not to be missed for those who want to learn about the fascinating history of the city of Florence.
Get your tickets of Boboli online!
Avoid the long queue at the entrance! An exclusive booking service to get your tickets for the Boboli Gardens.
booking
Daily group guided tours!
Discover the museum through a group guided tour with a skilled tourist guide.
Reserved entrance, no need to queue and guaranteed daily departures!!!
booking
A skilled tourist guide at your disposal!
Discover the museum with your private guide!
Reserved entrance, no need to queue and you can decide the starting time of your visit!
booking
Customers who booked this museum also booked:
Hours
November/February: 8.15 am - 4.30 pm
March and October: 8.15 am - 5.30 pm
April, May and September: 8.15 am - 6.30 pm
June/August: 8.15 am - 7.30 pm
Closed on the first and on the last Monday of each month, on January 1st, on May 1st, on December 25th
Address and Map
Piazza Pitti - Firenze
Exhibitions
Scheduled exhibitions inside the museums:
22.10.2015 – 17.05.2016 "Il rigore e la grazia La compagnia di San Benedetto Bianco nel Seicento fiorentino."
31.5.2016 – 06.11.2016 waiting for updates
Reach the museums in total comfort with our transfer service!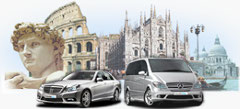 TRANSFER SERVICE
Book Now