Modern Art Gallery
Tickets
Modern Art Gallery Tickets
Tickets valid also for the Palatine Gallery, the Costume Gallery and the Medici Treasures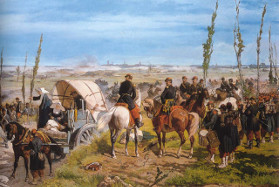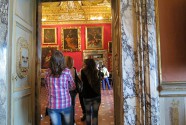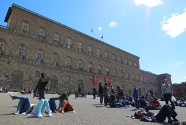 Modern Art Gallery. Through its 30 rooms, is a great quantity of Italian paintings as well as sculptures from the late 18th century to the early 20th century.
Located on the top floor of the Palazzo Pitti, combined with the Costume Gallery, the collection was initiated in the late 18th century by Leopoldo di Lorena and was continually enlarged thanks to subsequent purchases and donations.
The collection includes masterpieces of Macchiaioli.
Among these, the works of Giovanni Fattori, Silvestro Lega, Telamaco Signorini and Michele Gordigiani.
The favoured subjects of this anti-academic artistic movement were fields of battle with wounded soldiers, the Tuscan coast in the Castiglioncello area, elegant ladies sitting in cafes or at a piano or while walking with friends, or girls, as in the famous Alaide Banti Boldini portrait.
The Macchiaioli style, if it can be compared in some way to the Impressionists, he created his personal and intense way on painting.
Get your tickets online!
Avoid the long queue at the entrance! An exclusive booking service to get your tickets.
booking
Daily group guided tours!
Discover the museum through a group guided tour with a skilled tourist guide.
Reserved entrance, no need to queue and guaranteed daily departures!!!
booking
A skilled tourist guide at your disposal!
Discover the museum with your private guide!
Reserved entrance, no need to queue and you can decide the starting time of your visit!
booking
Customers who booked this museum also booked:
Hours
Open Tuesday to Sunday 8:15 am - 6:50 pm.
Closed Monday, January 1st, May 1st and December 25th.
Address and Map
Piazza Pitti - Firenze
Exhibitions
Scheduled exhibitions inside the museums:
19.11.2015 – 03.04.2016 "Firenze Capitale 1865-2015: I Doni e le Collezioni del Re"
02.05.2016 – 11.09.2016 "Buffoni, villani e giocatori alla corte dei Medici"
18.10.2016 – 23.04.2017 waiting for updates
Reach the museums in total comfort with our transfer service!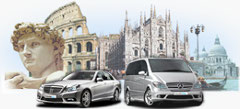 TRANSFER SERVICE
Book Now