Pisa Afternoon with Leaning Tower Guided Tour
electronic voucher accepted
The Itinerary:
Panoramic drive by bus, the Baptistery (exterior), the Camposanto (exterior), Cathedral (interior) and Leaning Tower (interior).
Pisa Afternoon with Leaning Tower Guided Tour. This enchanting excursion will take you through the unforgettable Tuscan countryside to the marvellous city of Pisa, known all over the world for its impressive monuments and for its prestigious University. A professional guided walking tour will take you to the Piazza dei Miracoli, where you will be able to admire the Leaning Tower, the Baptistery (exterior) and its Camposanto (exterior), the historical cemetery of Pisa. You will then visit the Cathedral (interior), a real masterpiece of Romanesque art, built between the 11th and 12th centuries. The guided tour will end by the magnificent Leaning Tower: climbing to its top by its 294 steps rising up in a spiral, will be one of the most amazing experiences you can ever have. The tower is 55.86 m tall (183.27 ft) from the ground on the low side and 56.70 m tall (186.02 ft) on the high side and leaning about 3.99 degrees. The weak and unstable subsoil caused this unique phenomenon, contributing to create one of the wonders of the world.
Departure from Florence
In case of long queue, if you cannot visit the interior of the Cathedral, you will be offered a guided visit of Piazza dei Cavalieri.
Pisa Afternoon Tour + Leaning Tower
Starting Time: 1:30 pm
Frequency: Monday and Saturday.
Duration: about 6 hours.
Language: English - MULTILINGUAL TOUR
Meeting Point: at 1:15 pm in Piazzale Montelungo, in front of the yellow street sign CAF TOUR & TRAVEL.
Price: 79,00 euro per person. The tour is not allowed to children under 8 years of age.
The price includes: transport, tour escort, local guide, Leaning Tower entrance fee with booking, Cathedral admission.
CANCELLATION POLICY - GROUP GUIDED TOURS
In case of cancellation, please contact us.
If a cancellation is made at least 4 days before the day of the tour, the cancellation penalty is equal to 30% of the gross total.
For cancellations that are made from 3 days prior the day of the tour, the penalty charge will be equal to 100% of the gross total (price paid is NOT REFUNDABLE).
Customers who booked this tour also booked:
A splendid excursion through the fertile and picturesque Tuscan countryside...
Starting Time:
01:30 p.m.
Duration:
6 hrs
Price:
€ 50,00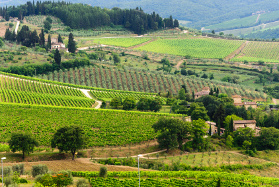 An excursion to one of the most suggestive areas of Tuscany...
Starting Time:
1:30 p.m.; 1:15 p.m.
Duration:
6 hrs
Price:
€ 46,00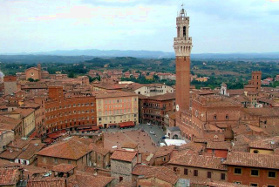 A beautiful excursion through the delightful hills of the Chianti countryside...
Starting Time:
08:30 a.m.
Duration:
full day
Price:
€ 73,00
See other interesting guided tours in Florence & Tuscany:
See all tours