The Cathedral complex and the Brunelleschi's Dome
electronic voucher accepted
The Itinerary:
Baptistery, Opera del Duomo museum, Brunelleschi's Dome.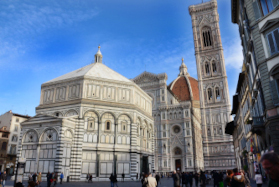 The Cathedral complex and the Brunelleschi's Dome. Take advantage of this 2-hour tour to discover the Complex of Santa Maria del Fiore also called the Great Museum of the Duomo in Florence. Your guide will show you the magnificent Baptistery, where you can admire the golden vault decorated with Byzantine mosaics; the Museo dell'Opera del Duomo (Museum of the Works of the Cathedral), where the original of the Baptistery's Golden Door is preserved, Michelangelo's "Pietà", Donatello's Magdalena and many other works by artists such as Arnolfo di Cambio, Verrocchio and Ghiberti. Then you will climb to the beautiful Dome of the Cathedral, where you'll admire closely the imposing and famous fresco of the Last Judgment. From the top of the majestic dome, avoiding the crowds below, you can discover, thanks to the explanations of your guide, the artistic beauties of the Cathedral.

Important: The ascent to the dome includes 464 steps, so this tour is not recommended for people with health and/or engines problems or for pregnant women. The entrance to the Duomo Complex is allowed to people with appropriate clothing (legs and shoulders covered).
Cathedral complex and its Dome
Starting Time: 09:00 am. From November to March this Tour is available at 11.00 am.
Frequency: Monday.
Duration: about 2 hours
Language: English. (the tour could be done in 2 languages)
Meeting Point: 15 minutes before the tour starting in front of the central door of the Cathedral.
Price: 86,00 euro per person.
The price includes: guide service, headphones for groups of more than 15 people, entrance to the Great Museum of the Duomo Complex, ascent to the Brunelleschi Dome.
CANCELLATION POLICY - GROUP GUIDED TOURS
In case of cancellation, please contact us.
If a cancellation is made at least 4 days before the day of the tour, the cancellation penalty is equal to 30% of the gross total.
For cancellations that are made from 3 days prior the day of the tour, the penalty charge will be equal to 100% of the gross total (price paid is NOT REFUNDABLE).
Customers who booked this tour also booked: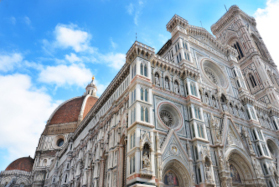 An exclusive guided tour that will allow you to avoid the long queues at the entrance of the most important church in Florence...
Starting Time:
11,30 a.m.
Duration:
30 minutes
Price:
€ 23,00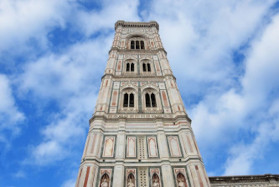 Prepare to run out of breath, thanks to the breathtaking view that will be ...
Starting Time:
3:00 p.m.
Duration:
2 hrs
Price:
€ 86,00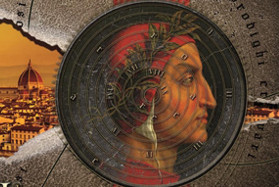 Full of mystery and wrapped in an unusual atmosphere, the birthplace of Dante Alighieri...
Starting Time:
03:00 p.m.
Duration:
2 hrs
Price:
€ 39,00
See other interesting guided tours in Florence & Tuscany:
See all tours